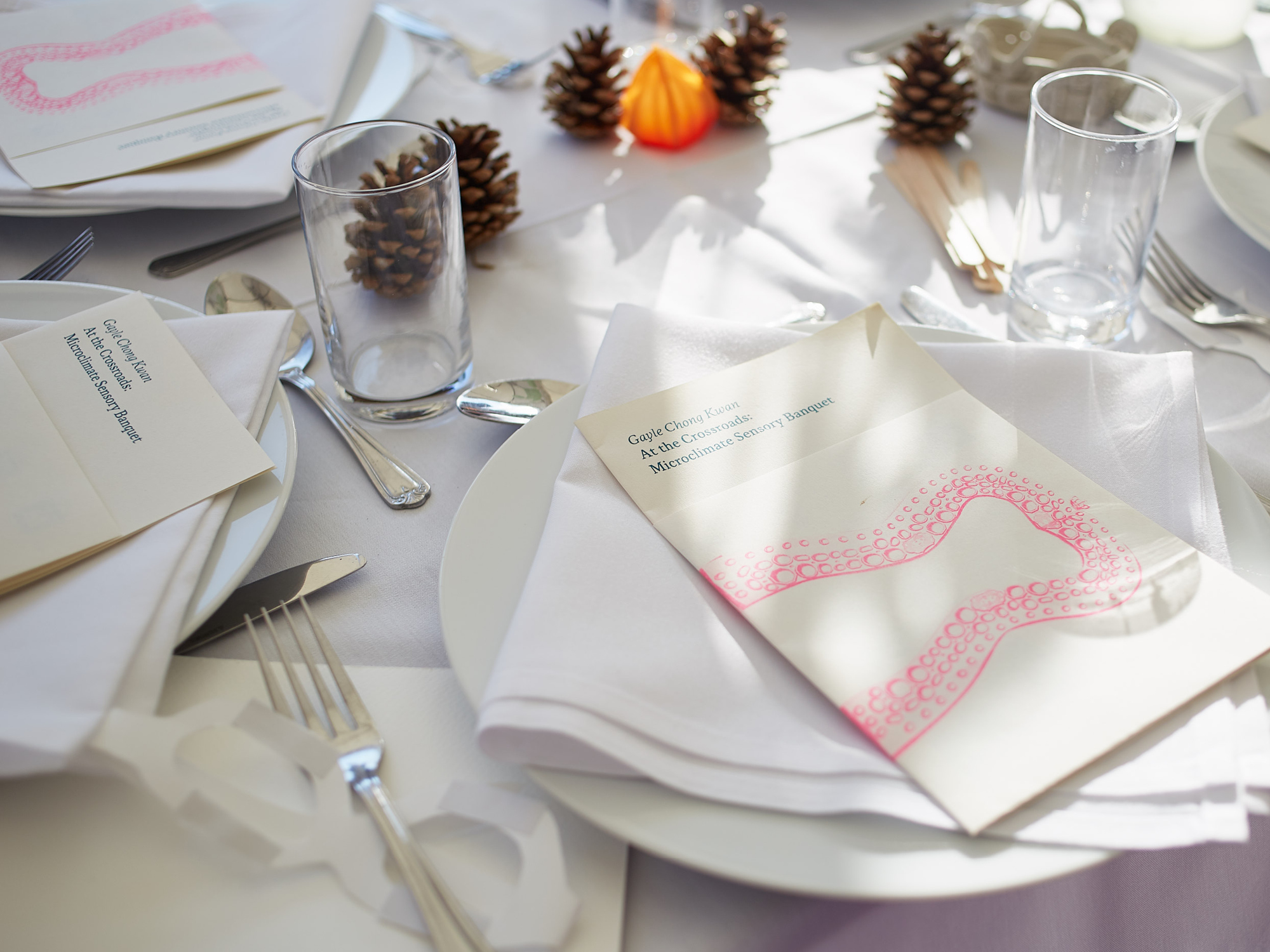 At the Crossroads: Microclimate Sensory Banquet
December 2018
Artist Gayle Chong Kwan's At the Crossroads: Microclimate Sensory Banquet took place in the summer of 2018 at the British Library. The event was Kwan's response to the current challenges we face in relation to climate change, in particular how contemporary culture and our food choices can impact the environment and the health of future generations. The banquet reflected on historical food stories in relation to the site of the British Library, its location a historic crossroads for produce coming in and out of the British Empire.
For the menu we specified Extract – a paper that addresses the issue of single-use takeaway cups – notoriously hard to recycle – by extracting the paper fibres and diverting the plastic into new products. An example of how our cultural choices can impact the environment and indeed how innovation can turn waste into resource.
The event was part of Under Her Eye curated by Invisible Dust, an international arts-science festival that took place as part of the 2018 Suffrage Centenary.



Andy Graham
Stay Updated Stay Updated