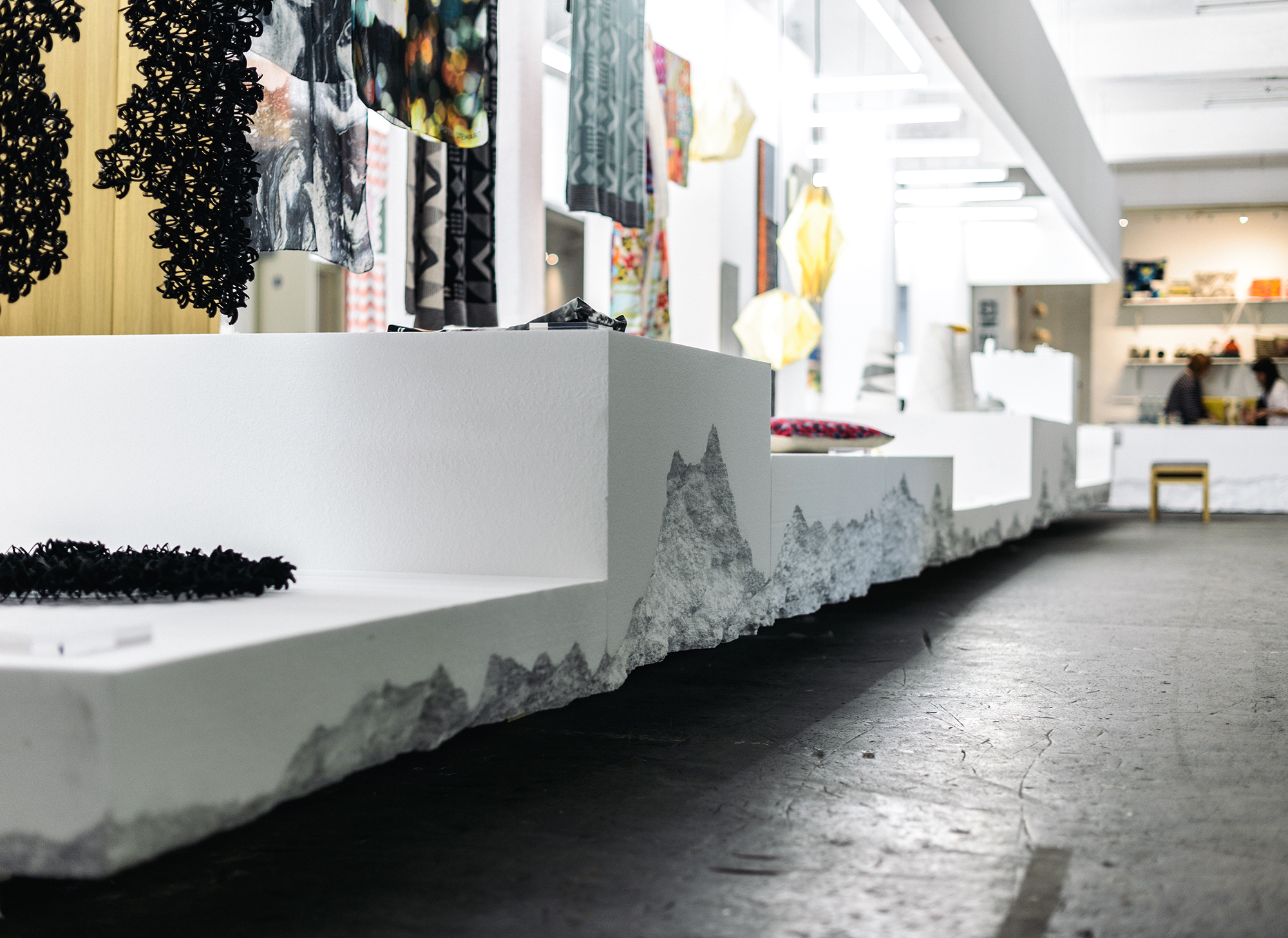 Scotland: Craft & Design
March 2017
At the end of 2016 we worked with GRAS on this exhibition for Craft Scotland and Emergents representing the best of Scottish makers at the London Design Fair.

GRAS created a faceted ​'white landscape' upon which to display the works. Each maker has their own distinct platform, none is promoted above the other.

Beneath this form the ruggedness of Scotland's terrain is captured by the hand sculpted finish of the lightweight, recyclable polystyrene block.

The intention is that the experience of the work on show commences the moment the viewer enters the space.

Product image by Shannon Tofts.
Exhibition images by GRAS.
Stay Updated Stay Updated