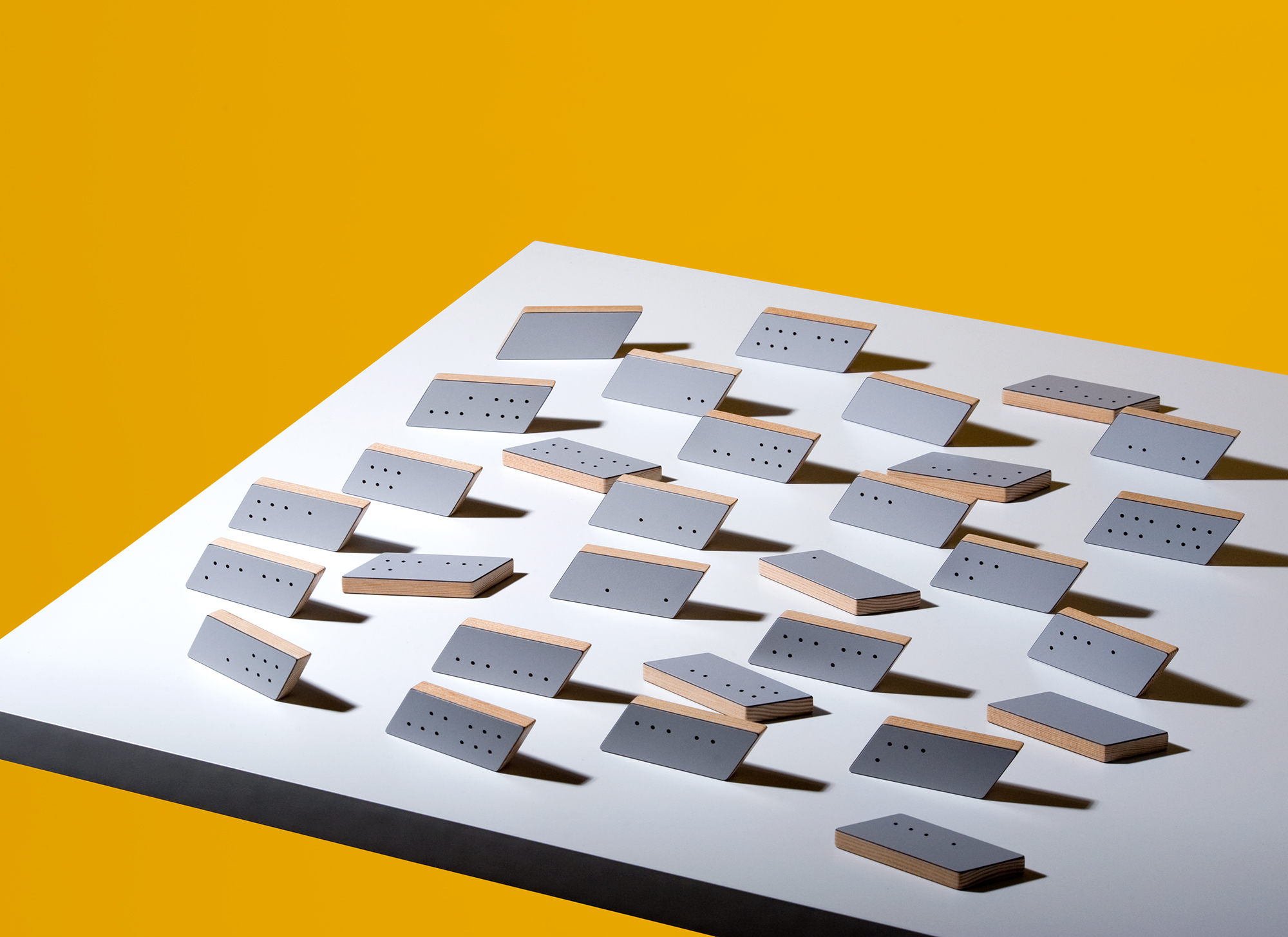 Oblique Origins
August 2017
Back in 2012 an idea was born (in the pub). A collaboration between ourselves and good friend (furniture designer/​maker) Derek Welsh. The idea was to make a pub game together.

After a fair bit of research we settled on dominoes. As a game they reflect many of the core principles of design, grid structures, graphic marks and numeric systems. As objects they have to function, to be tactile and resilient. Played in the pub or at home the objects will gradually wear, displaying the evidence of their use and developing the unique patina of a much loved plaything. This felt like an ideal combination our collective skills.

With too many ideas we ended up making a small quantity of two sets, Semaphor (deliberately misspelt!) and Oblique. We sent a set of each to Paul Smith (knowing well that he was a dominoes fan). What happened next became a commission to the design, develop, manufacture, brand and package of 250 sets of PS Oblique Dominoes, sold all over the world in Paul Smith flagship stores.

Sometimes ideas born in the pub are worth following through.
Stay Updated Stay Updated