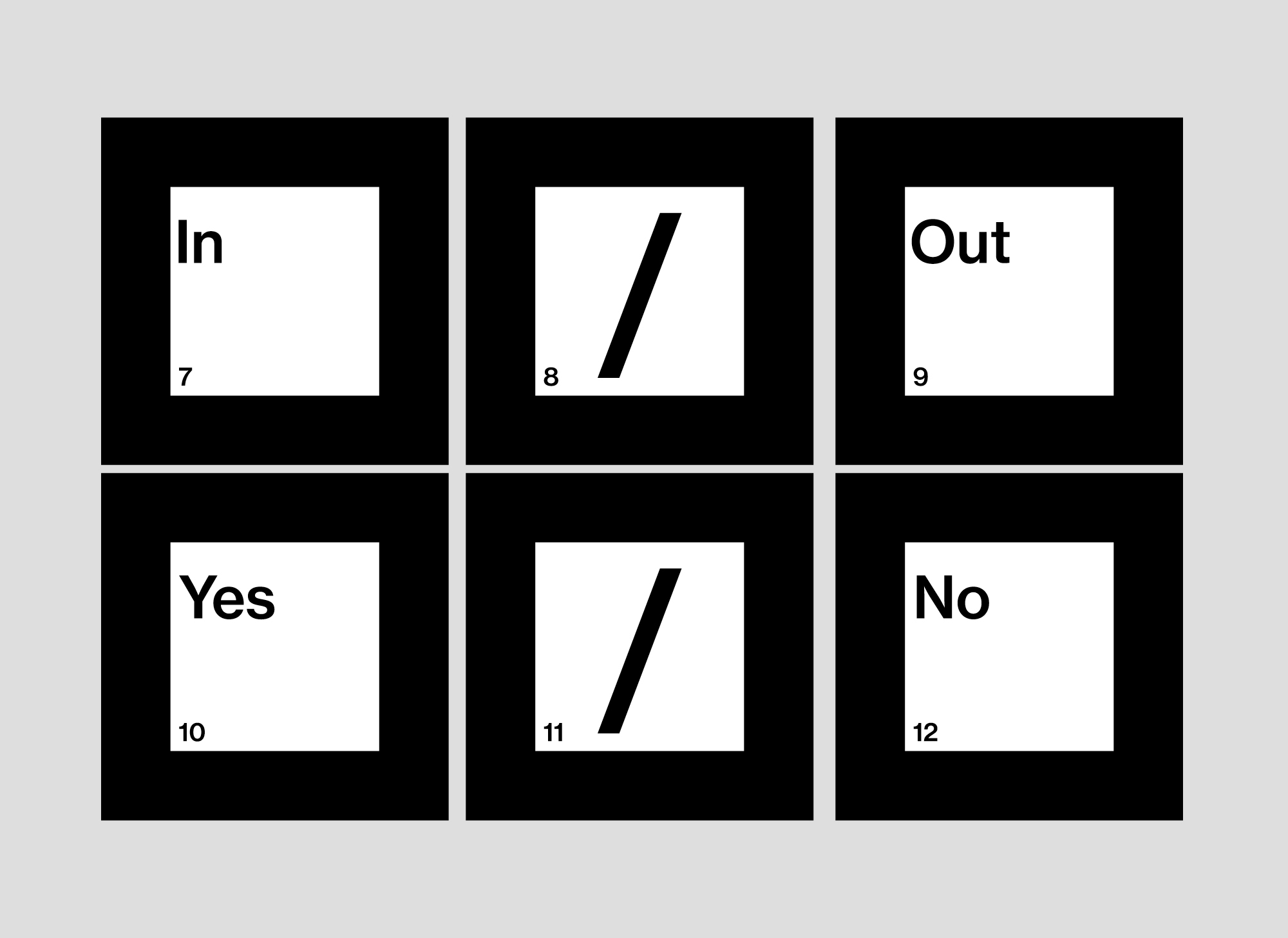 Graphic Design Festival Scotland 2017
June 2017
In our lives we are relentlessly presented with binary choices. We have to make these choices with limited information. The process may be black and white but the consequences are grey. We place trust in a system that isn't truly controlled by those who ask or by those who answer.

Design plays a part in this. The presentation and communication of information is critical to how we interpret and understand, to what we choose to believe. Fact or fiction, truth or lies. Do we believe words or trust in systems.

Working with Warriors Studio on the Campaign Identity for the 2017 Graphic Design Festival Scotland we wanted to reflect these ideas.

Brought to life online by Infinite Eye we pose a series of binary questions. We ask you to make the decisions. You choose one or the other – this or that – aways binary. These choices are clear but their consequence are not. A selection shapes an outcome, a reaction shapes a message.

Based on simple design decisions, a neutral typeface, default colours, basic layout options and simplified graphic content. The outcomes become the Festival Campaign for 2017.

Over 20,000 posters have been generated so far.
Create yours here.
Stay Updated Stay Updated